Rebuilding a Car That Never Existed
---
There's something exceptionally beautiful about how cars work, it's one of the reasons that there are so many enthusiasts – including us! At its most simple, the car is a tool that allows us to transport people and goods great distances without any us expending any effort. For driving enthusiasts, cars are so much more. Whether it's the millionaire's Aston Martin or the man in his garage trying to save a Morris Marina, cars take on their own characteristics and become very life-like!
One of the most exciting pieces of news from the car world was Jaguar's recent ambitious attempt to resurrect 9 lost XKSS models from 1957. Originally, these cars were Jaguar D Types, the car that won the Le Mans 24 Hour Rally multiple times in a row. To help boost sales and recoup some of their investment, Jaguar turned 25 D Types into road-legal supercars. While the bodywork was slightly different, the car's engine and internals were unchanged from the full-throttle racers of Le Mans!
Only 16 XKSS models ever actually made it off the production line however, as 9 were destroyed in a factory fire. These original 16 cars change hands for around £14m – so Jaguar's plans to recreate the 9 missing cars created a big stir! The problem is, Jaguar never actually built the XKSS, they simply converted D Types and the machinery for those has long since gone.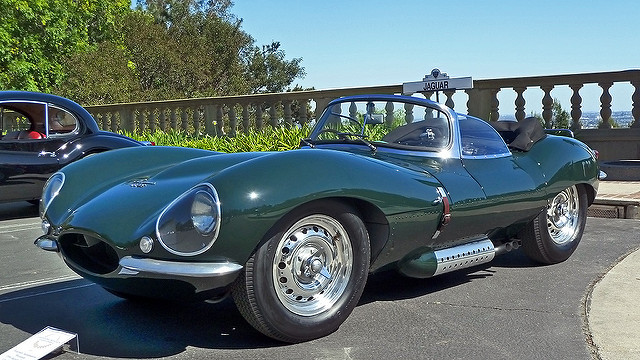 The backbone of the XKSS chassis is fabricated from a very special type of steel – Reynolds 531. This is a proprietary brand name for a manganese-molybdenum, medium-carbon steel that has been used in everything from racecars to aircraft to bicycle frames. It was created in the UK and was put to use as part of the innovative monocoque construction, which they took from a number of aeronautical designs.
The bodywork caused its own set of headaches, as the technical drawings weren't available and were either lost or destroyed after over 60 years. Instead, the surviving XKSS that most resembles the original versions was scanned in 3D, rendered on computer and then transferred onto drawings. The outer aluminium panels were then handmade and rolled using an English wheel, which uses pressure to flatten and curve body panels which were then offered up to a master 3D model.
It also took a huge amount of expertise to fully recreate the original engine that was present under the bonnet of the D Type/XKSS – the amount of innovation that's taken place since Jaguar's last 1957 win in the D Type means that modern engines would be unrecognisable and definitely out of place with the original car. Recreating the original engine using the minimum amount of modern parts, such as consumables and stock parts was a challenge, but one that Jaguar felt necessary to fully pay tribute to the lost vehicles.
It speaks to the kind of passion and joy that cars stir up in people that would lead a world-class carmaker to divert its attention and place a significant amount of its resources into faithfully making a vehicle whose technical drawings didn't exist from scratch! Although technically just a collection of metal pieces cut and joined together in a particular way to allow them to work, every car fanatic not only understands the need to do such projects, but thinks the world is a better place for them!
Jaguar XKSS: A Supercar is Reborn is available now on 4OD
Photo Credit: Marty B at Flickr