A Look At The Vickers Family
---
There are a number of famous names in the steel industry around Yorkshire, but what's interesting is the number of different disciplines that they cover. There are famous scientists, metallurgists, cutlers, structural engineers and even physicists!
Another historically large sector for steel names was in armaments – and one of the famous families were the Vickers, specifically the two brothers Thomas and Albert. Born in Sheffield in the 1830's, their grandfather was George Naylor, who owned a steelmaking firm, and their uncle William owned a steel rolling mill – so their future careers were more than likely decided at birth!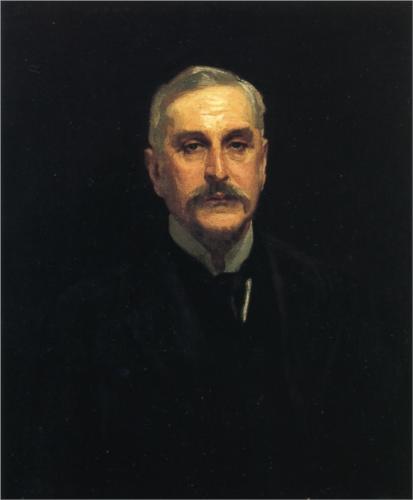 Thomas was working in steelmaking in the family firm and in his late teens was placed in charge of the hammers and rolling mills. Albert, however, was a skilled linguist and businessman and spent many years in Europe and the USA striking deals and creating commercial opportunities.
By the time the brothers reached their late twenties, their father was looking to retire on the success of his railway investments and was moving control of the company to his sons. The business continued to do very well, exporting high-grade tool and sheet steel to the USA and seizing the opportunities presented by the rapidly expanding American market. They also cast marine equipment and – by doing what today would be known as 'diversifying their offering' – had success with forging presses and regenerative furnaces.
By the 1880's, however, there had been a slump in demand worldwide. At this point, Vickers, Sons and Co. Ltd realised that a change of direction would be needed and so began creating armaments, starting with armour plating and rapidly moving on to creating artillery pieces. The vision involved was intricate and Albert's ambitions stretched all the way to creating heavy battleships.
By buying shares in other firms, Albert was able to see this through. They invested heavily in Maxim Gun Company, bought the Naval Construction Co and sought shares in William Beardmore and Co, all large armaments, submarine and weapons companies. The Vickers family were a well-respected name in many areas – and even though both Thomas and Albert passed away before 1920, the shipbuilding firm located in Barrow-in-Furness continued to carry the Vickers name right up until 1994, when it was absorbed into GEC and the BAE.
The Vickers family were long involved in steel, but in this case it wasn't so much the metal that made them famous, but the uses, creation and vision of how to use it that stood them in such good stead through the years.
Photo Credit: Colonel Thomas Vickers By John Singer Sargent [Public domain], via Wikimedia Commons