:
:
Sir John Brown – The Man With The Common Name Who Made An Uncommon Contribution To Britain
Sir John Brown – The Man With The Common Name Who Made An Uncommon Contribution To Britain
---
We're always very proud to enjoy the connection between Yorkshire and both the history of its contributions to steel, industry and the foundations that these created for the entire modern society that we live in today.
Although there's amazing work being done in the fields of metallurgy, engineering and science today, there's something special about the early days of discovery undertaken by inquisitive minds, pushing the boundaries of early scientific knowledge.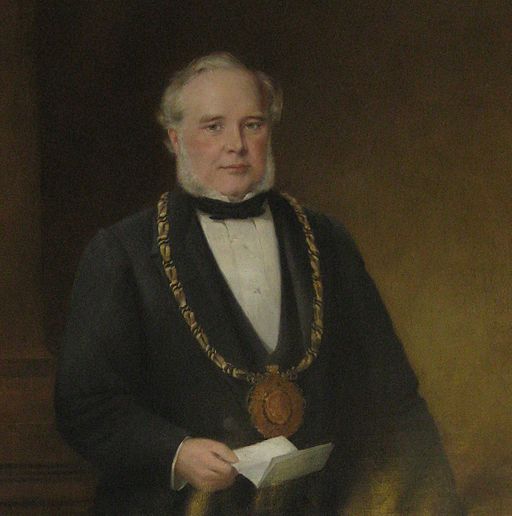 One such man went on, not only to be recognised as a huge figure of industry, but is even known as the Father of the South Yorkshire Iron Trade. Sir John brown was born exactly 200 years ago in Sheffield, and after finishing school at 14, was apprenticed to a cutlery firm, which not only gave him the expertise but the desire to do something more with his career. At the fairly tender age of 28, having used a £500 loan to take over his apprenticeship's firm, he branched out further and created John Brown & Company, which was commercially very successful from the outset, with highly prized inventions such as railway buffer springs. Under John Brown's leadership, the three-acre site grew to over 30 acres in just three years.
The biggest achievement that would cement Brown's place in history was armour-plating for warships. The British Government were particularly worried about one French ship, La Gloire, which used hammered plate armour about four inches thick. Having only inspected the ship from a distance, Brown realised that it would be possible to use rolled steel as armour instead. Without having to expend the effort of keeping the steel to a thickness where it could be hammered, it allowed the steel to be thicker and offer more protection to the timber vessels. After meetings with Sheffield's mayor and a Lord of the Admiralty, Brown proved that the rolled steel sheeting could be made up to a foot thick and around twenty feet long.
By the time Mr Brown turned 40, his massive site employed a skilled workforce of over 4,000, creating everything from armour plating to his famous railway hardware, as well as supplying iron to several other firms involved in steel fabrication. He also helped to develop the Bessemer process that further brought the manufacture of steel railway track to Sheffield.
Brown's contributions permeated everything from local industry to national infrastructure to internationally recognised scientific development. He served as mayor of Sheffield for a couple of years in the 1860's, following which he was made Master Cutler and then Knighted in 1867.
There are few people who appear to have been so connected with the development of steel and industry at so many different levels at this time; in so many different ways, Yorkshire and Britain as a whole has to say 'Thank you' to Sir John Brown for being so influential and using his talents to not only create a successful business, but support industry in such a big way. Today marks what would've been Sir John's 200th birthday, and we're proud to continue in his tradition and support the science and industries he helped to create.