The Big Melt – A celebration of steel, Yorkshire and music
---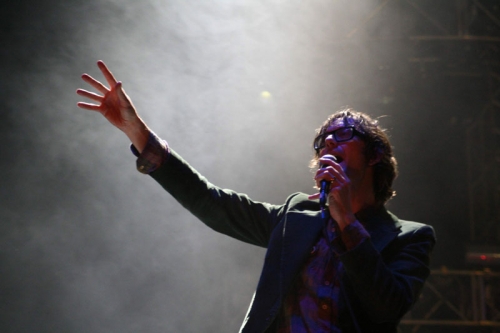 When three of our favourite things combine it's fair to say we get pretty excited! As part on the British Film Institutes (BFI) "This Working Life: Steel" project, The Big Melt is a documentary celebrating the heritage of steel.
The film uses BFI archive footage spanning 100 years to demonstrate the way the steel industry shaped, souls, families and personalities. The documentary, directed by Martin Wallace, includes a soundtrack recorded by Jarvis Cocker, featuring other Yorkshire music stalwarts like Richard Hawley and members of The Verve.
We've been big fans of Jarvis Cocker here for many years, Rob first saw Pulp live back in 1993 when they supported St Etienne and he's top of Duncan's 'would like to meet list', so we were pretty stoked to hear he was doing the soundtrack.
When talking about the film Jarvis compared the music and steel industries, "The idea of even being in a place with a massive ball of flame coming at you most of the day, with an ear-piercing noise. That was your working environment! That's Crazy! By involving the other musicians from Sheffield, it was like we were taking that base from the material and messing around with, making it into something new. An entertainment alloy."
Intriguingly the Guardian article describes the film as "a really trippy educational video [which] includes a tour of a munitions factory during the war, and a propagandist cartoon imagining the horror of a world without steel: no car for Dad to drive in, no nails for baby's cot, and, most awful, no pins to keep Mum's hair in check."
The documentary had it's premier as the curtain raiser to the 20th Sheffield Doc/Fest, with the soundtrack being performed live, conducted by Mr Cocker himself. Marking the centenary of stainless steel production, the film was designed to replicated the life of a steel worker, with the loud, rock soundtrack replicating the noise inside the factories and the audience being provided with blue strips of plastic to watch the film through – to replicate the experience of the steelworkers who wore glasses with blue lenses to protect their eyes from the glare of the molten metal.