Thomas Jessop – a Man with Steel in His Veins
---
There are lots of familiar stories when it comes to steelmaking in Yorkshire, but considering the size, wealth, local materials and the world reach of the Sheffield steelmaking industry at one time, it's entirely unsurprising that many born locally would find themselves working and having a lifelong career in metallurgy in the 19th Century.
One such tale is that of Thomas Jessop, who was born into a steel industry family in 1804; his father had a modest crucible facility nearby. After he completed his education, at around age 14 or 15 he was apprenticed to an edge-tool maker with a view to having a career doing the same. Thanks to his father William's business prowess, a few years after Thomas began his apprenticeship, the small crucible steel business took off and in the early 1820's, Thomas and his three brothers were brought into his father's company, who became known as William Jessop and Sons.
The company was ideally placed to make use of the incredible boom from the Americas in the 1830's, where British steel was in great demand while the local industries found their feet and began trying to create their own foundries and forges. Jessop and Sons produced cutlery, using their size to build and buy out various other works, which by the time the 20th Century came around, meant that Jessop's Brightside Works was the biggest in the whole of the UK.
Thomas was partnered in the company and went on to become Master Cutler of the Company of Cutlers. He was also made Lord Mayor of Sheffield and was in charge of the city when the 1864 flood hit, which killed over 200 people. He was nominated as Lord Mayor for two years, but shortly after his Mayoral duties ended, the deaths of his remaining brothers gave him sole ownership of the Jessop and Sons business.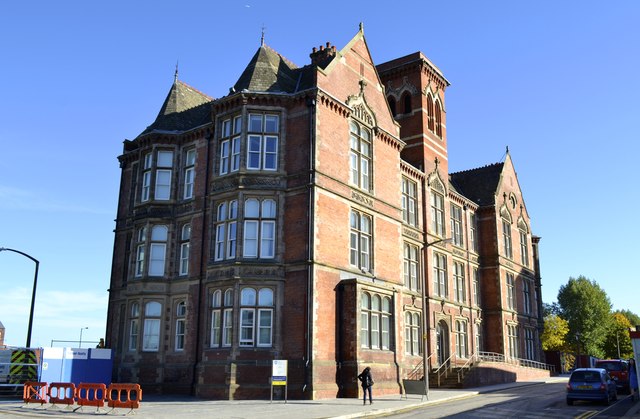 Jessop was concerned about some of the issues that were affecting the city, so used part of his wealth to found and build the Jessop Hospital for Women. The previous women's hospital only had 9 beds, so Jessop paid £26,000 of his own money to increase the provision for women to 57 beds. It's worth noting that £26,000 in 1878 is the rough modern day equivalent of £2.8m. That hospital later went onto significant expansions to increase beds to over 150, but this was after Thomas' death.
Thomas took the decision to form a Limited Company in 1885, and died a few short years later, with his son William taking over the reins. Over the next few years, their expansion continued and they linked with another number of businesses, changing their name to Jessop-Saville after an association with J. J. Saville. They were one of the few large steel companies not to be nationalised in the 1960's, but only made it another few years before they were themselves bought by a larger firm, losing the name forever.
While Thomas Jessop's story of growing up in Sheffield and being a wealthy steelmaker and even Lord Mayor is one that a few of his contemporaries shared, he's still recognised in the Jessop hospital – while the main hospital closed in 2001, it was taken over by the University of Sheffield, which still bears his name as the Jessop Development. Even the main maternity hospital in Sheffield is still called the Jessop Wing of the Royal Hallamshire Hospital, which pays tribute to a man who made positive changes to Sheffield.