There's a Reason It's Called 'Heavy Metal
---
It's a common theme throughout our blog section that the world of steel is on a constant journey of discovery, invention, collaboration and synthesis; always taking inspiration from where it's available to go forward and create something new and remarkable.
We're not alone in this, of course, as almost everything is on a similar process of redesign or on-going discovery, everything from architecture to zoology; the one area where we're more than happy this comes together is in the musical revolution. Modern music has undergone an apocalyptic shake up over the last 60 years, since the days when skiffle started to gain popularity.
Skiffle was the precursor to rock'n'roll, which began to gain popularity in the early 1950's. Starting in the US with predominantly African-American influences, its spread to the UK saw artists like Lonnie Donegan reject the popular music of the previous decade and instead draw on elements of jazz, blues, US folk and roots music which was played on anything from traditional instruments to improvised washboard rhythm sections and comb-and-paper kazoos. This was music created by ordinary people about their own struggles.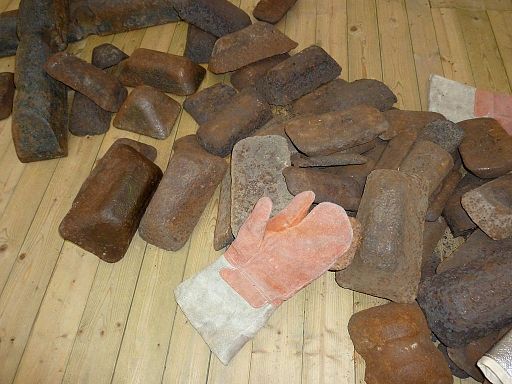 One incredibly popular song imported from the US and sung by Lonnie Donegan himself was the 'Rock Island Line'; a song about illegally transporting 'pig iron' across state borders in the US Deep South to avoid paying taxes. Pig iron is so called as it's produced as large, chunky moulded blocks called 'pigs'. The iron ore is heated in a blast furnace and the final product is used in steel production, but the fact it became the subject of such a huge hit shows that this was music written by and for blue-collar workers about the subjects they know.
Skiffle in turn quickly gave way to a younger generation who merged their love of skiffle with other influences, becoming the 'Beat Generation' and producing some of the world's first rock stars. On the day that John Lennon met Paul McCartney, with a view to forming The Quarrymen, Lonnie Donegan occupied the number one slot on the Hit Parade with "Gamblin' Man", another skiffle classic. Around this time, a young boy of around 13 years of age appeared on a BBC talent show with a track entitled "Mama Don't Want Me To Play Skiffle No More". That boy was Jimmy Page, who went on to form Heavy Rock legends Led Zeppelin, but remains a big fan of 'Rock Island Line' and other skiffle classics.
Although one popular (anecdotal) origin of the term is a record producer who described a band's sound as 'like heavy metal falling from a great height', it's a very nice idea that blue-collar men and women created music for themselves about the things they knew. Songs about foundry work and pig iron have spawned millions of other artists and songs and we like to think it's a solid, sturdy subject matter; it would certainly have been less cool to sing about working in a corner shop!
By Borvan53 (Own work) [CC0], via Wikimedia Commons